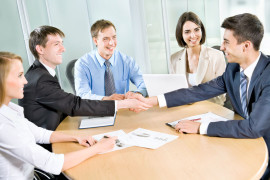 The Voice of our Clients with Anson security
Project Feedback
Read our uncensored customer feedback surveys
Anson is a professional security company that constantly evolves the engineering of its own processes to deliver results time after time for new and returning clients. That means listening to the voice of our clients and truly engaging with what they say, ensuring that all feedback is considered an opportunity for improvement.
We encourage you to read what our clients had to say in our twenty most recent project surveys. Simply choose a project from the list to the right.
We post every survey and the client feedback you see here is not edited. We do filter company names, project titles and contact information to maintain confidentiality. New surveys are posted often, so check back frequently to see what our clients think about their experience with Anson.
Customer Comments
Anytime I call Anson tech staff or Anson products service director they are always willing to help me with whatever I need, even if it means them working nights or weekend and I am pleased with that!
Anson Comments
Thank you for the feedback on the team. We are hiring to expand our capacity for you.