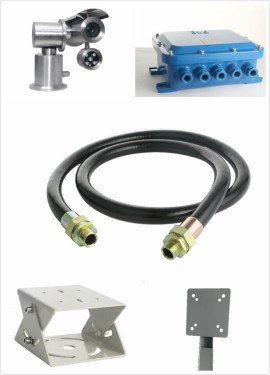 How to prepare a tender for hazardous area security system with Ex-proof camera?when you meet a project in hands,you need make sure which enviroment will application with the Explosion proof camera.
First of all,Do you need it is proof level is IP68 and water-proof and dust-proof need with the ZONE1  ZONE 2,and the No.20,No.21 and No.22.Such as oil field,chemical plant,steamship,gas station,curative,gas storeroom and so on.
Secondly, you will choose the type of camera,PTZ,high speed dome PTZ and housing and mining housing and mini Ex-proof camera.can you image the Explosion proof working temperature,-40℃–+70℃,if this is not enough you also can add warmer and air-conditioning.
Next step you will decide which solution,are you prefer high definitaion of the picture? here is the solution for your choice:
1.3MP Explosion proof PTZ camera,  2MP Mining housing Explosion proof camera,  3MP , 5MP Explosion proof PTZ camera.with the 30X zoom lens and H.265.mostly,you also can asking the 100-150m IR distence.
Last one,accesseries,Junction box protect the power supply of the Explosion proof camera,do the small middle and big size.TUBE ,use at the cable from the Explosion proof camera to the Junction box.
Perfect! the whole security system with the Explosion proof camera is finished.