According to the president of Shenzhen Security Industry Association Yang was introduced, the conference will have more than 150 countries and regions, nearly 300,000 professionals are attending the event, including the United Kingdom, the United States, Germany, Canada, Brazil, South Africa, Russia, India, Turkey more than 40 countries and regions participate in the exhibition and procurement.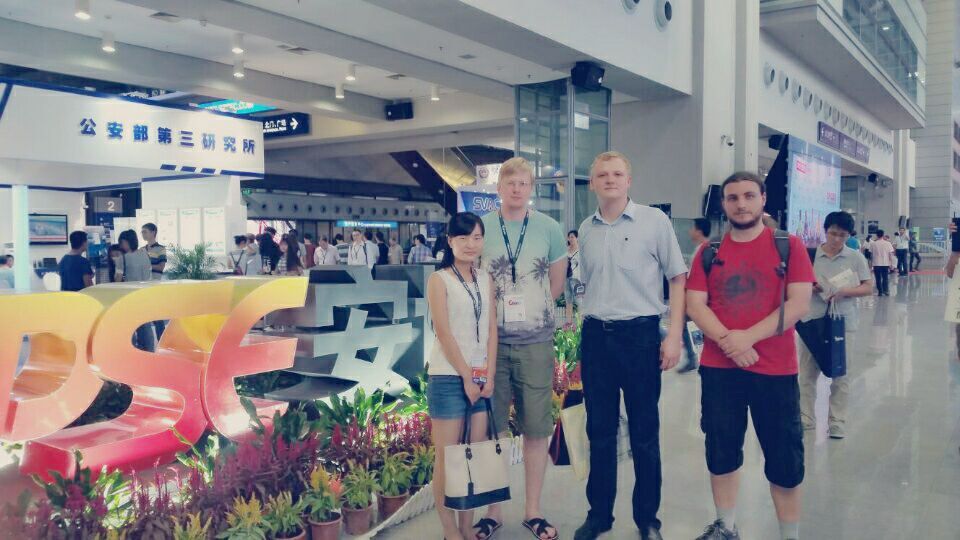 Yang was introduced, from the world more than 40 countries and regions, security Association, preservation associations and intelligent Transportation Association, president of the security industry Association and the National 31 provinces (autonomous regions) industry organizations, government departments, especially the wisdom of the city's main involving public security, transportation, electricity, education, health care, cultural, etc. department heads, and Chinese and foreign well-known security companies and other responsible persons will attend this CPSE.
Intelligent transportation, smart city, UAV Alliance, intelligent monitoring …… the world's most popular exhibition and trade security intelligence Assembly – The 15th China International Public Security Expo (CPSE short, CPSE) October 29 will be the exhibition in Shenzhen opening of the center.
Nearly 1,100 exhibitors from 53 countries and regions will bring nearly 80,000 kinds of advanced security technology products in the four-day exhibition, showing the industry's leading security products and front-end technology and R & D achievements and dedication to the industry on a rare global security technology feast.
Shenzhen – global security of all, has become the Chinese and global security market leader. Shenzhen is the birthplace of China's security industry, after 30 years of development, Shenzhen has become a global security products manufacturing centers, procurement centers and trading industry information center. Accumulated 27 years, created the exhibition scale of most of the field of global security CPSE CPSE, was born and grew up in here, this will show the world once again as the global security first quality.
The exhibition on display include video surveillance, intelligent home, building intercom, burglar alarm, access control, alarm service, access control, perimeter protection, parking management and other types of security technology products, as well as intelligent transportation, fire protection, criminal investigation, anti-terrorism, security, security, police equipment, network security and other public safety products. Exhibition area of ​​110,000 square meters, the exhibition center enabled full-Hall (Hall 9) and the second floor platform hall.
More than 6,000 standard booths. Professionals will have nearly 30 million people in 150 countries and regions attended the procurement visit, including the United Kingdom, the United States, Canada, Brazil, South Africa, Russia, India, Turkey and Hong Kong, Macao, Taiwan and other 53 countries and regions participate in the exhibition and procurement.
According to CPSE Security Expo Organizing Committee Secretary-General Yang was introduced, after 26 years of continuous development, CPSE Security Expo has been successfully held 14 sessions, have been expanding, increasing the degree of international influence increased year by year, has become the world's largest and the influence of the security industry event, to promote the development of China's security industry, to accelerate the integration of the global security industry has made important contributions.
As a security industry event held every two years, CPSE CPSE not only to demonstrate the fruits of development in China and the global security industry, but also shows the impressive achievements of China's reform and opening up 30 years in terms of security products and technology acquired. Current CPSE to "Security +, open a new era of security intelligence" as its theme, will fully show the most front-end technology development and innovation in the field of security, and create more business opportunities for Chinese and foreign enterprises to cooperate, leading the industry development direction.